Indian SUV maker Mahindra & Mahindra seems to be finally shaking off its long-drawn legal troubles in the US over its flagship model, Roxor, looking too much like the old Jeep models.
The company had carried over an extreme redesign of the Roxor this year, and while that may have irked the fans of the classic look, it seems to be helping shake off Fiat Chrysler off its back as far as a 'trade dress' infringement suit is concerned.
A trade dress infringement is filed when one party feels that another has copied its product or packaging to look deceptively similar to its own.
In this case, Chrysler alleged that the Roxor looked too much like its Jeep models, such as the CJ-5.
The complaint related to the Boxor also carrying "a boxy physique" with a flat, vertical facet, a flat hood that tapers to the front and even exterior latches for the front hood.
Mahindra on Friday informed that the Administrative Law Judge within the International Trade Commission "has completed his review of the redesigned 2021 ROXOR and in his opinion, has determined that it does not violate the socalled "Jeep Trade Dress".
"The ALJ is recommending that the ITC confirm these findings and modify the orders previously issued in this dispute to reflect they do not cover the 2021 ROXOR design."
The company said it now expects International Trade Commission to confirm the judge's recommendation and quash the earlier order by the commission holding that Mahindra had violated the 'trade dress' of Jeep.
Mahindra had tried to defend itself by pointing out that Roxor is based on the design of the old Willys Jeeps and that it was granted a license in 1947 to use the Jeep and CJ trademarks.
TOO HIGH A PRICE?
Even a cursory look at the designed 2021 Roxor does indeed reveal that it now look much, much less like the Jeep models of the old, or even its 2020 predecessor.
The most notable change is perhaps the width of the hood or bonnet and the removal of the front fenders. Chrysler had cited these two as key elements of its own Jeep design.
Instead of the tapering or narrowing bonnet, the Roxor now has a straight one. This also means that there's no need for front fender flares that stretch right on to the front of the car.
In fact, the front fenders seem to have been taken off completely.
Similarly, the allegation that it was too boxy like the Jeep has also seemingly been address by making the front look rounded and curvy.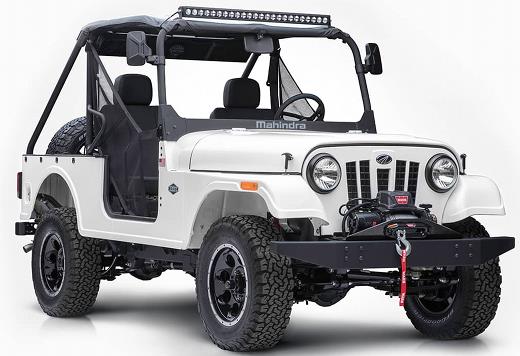 However, the key question that remains is, has M&M gone too far in trying to make its Boxor look less like the Jeep?
Given that the vehicle is supposed to be driven off roads and purchased by the adventure-minded, testosterone-oozing crowd, can a curvy, smooth appearance in place of the 'boxy physique' work?